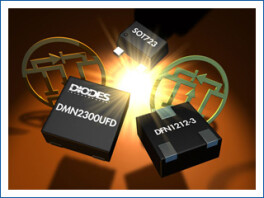 The breadth of the Diodes Incorporated MOSFET portfolio enables designers to select a device optimized for their end application, thus enabling next generation consumer, computer and communication product designs.
The Diodes portfolio is ideally suited to meeting the circuit requirements of:
DC-DC conversion
load switching
motor control
backlighting
battery protection
battery chargers
audio circuits
automotive applications
The majority of products in the Diodes MOSFET product portfolio are designed to meet the stringent requirements of AEC-Q101 reliability standard of the Automotive Electronic Council. Products with a 'Q' suffix indicate that the product is Automotive grade – the device has passed the rigorous AEC-Q101 standard and is fully supported for Automotive customers with PPAP (Production Part Approval Process), and IATF16949 approved manufacturing sites.
Furthermore, all in-house packaging utilizes environmentally friendly "green" mold compound.