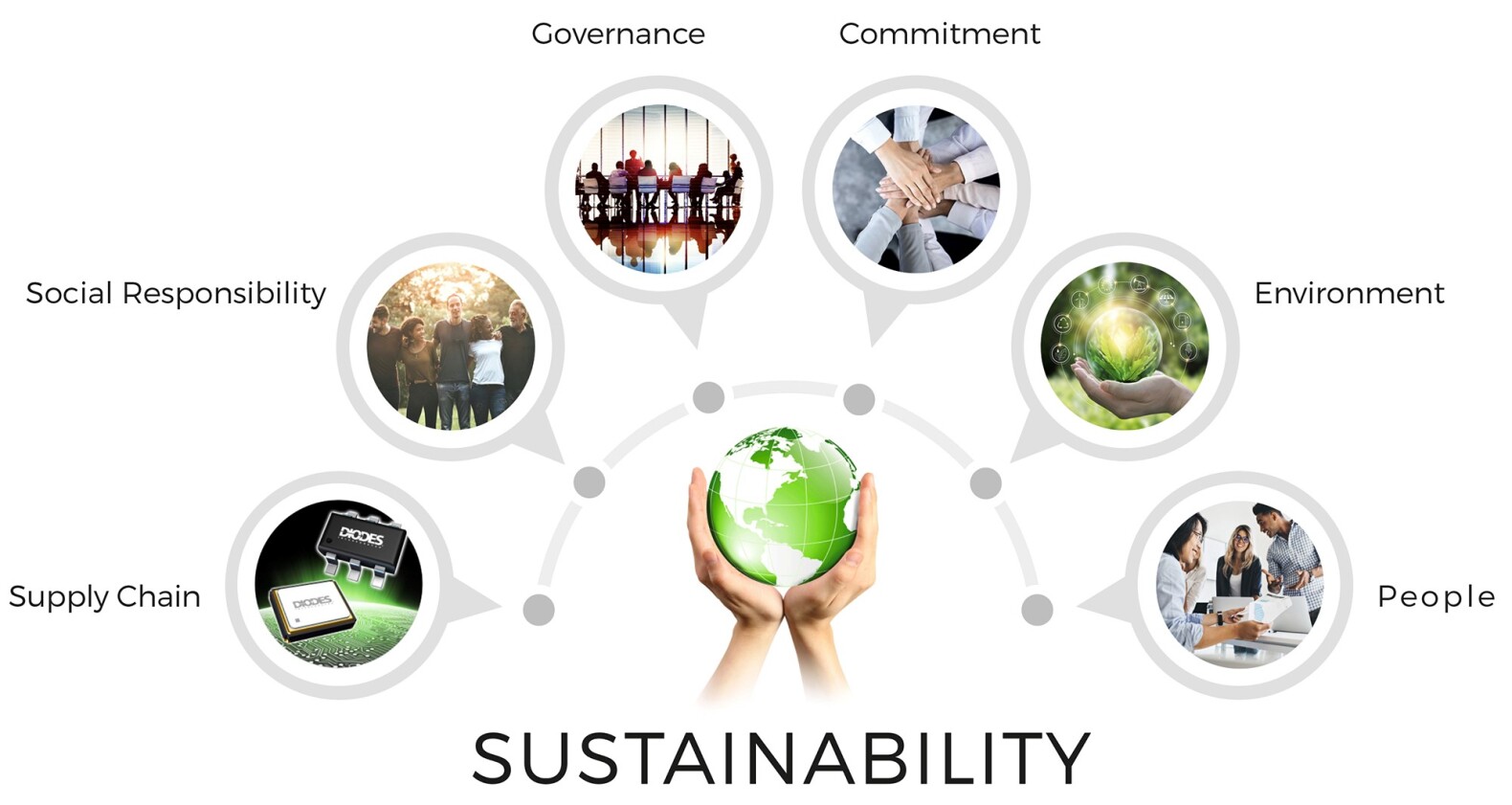 Commitment - Embracing Sustainability for the Future
Our commitment to sustainability is represented in our core values of Integrity, Commitment, and Innovation.
We strive for environmental sustainability, social responsibility, responsible sourcing, and corporate citizenship to have a sustainable operation and a long-term, positive impact on our stakeholders: investors, customers, employees, suppliers, and our communities.
We adopt a stakeholder-oriented approach to governance and are committed to conducting an ethical, lawful, profitable, and sustainable business that creates value over the long term. We are not actively or directly involved in any political advocacy or lobbying groups, nor do we provide financial contributions to political organizations or political campaigns. Our engagements on these issues are mainly through industry or trade associations that we support together with our industry peers, or through community engagement with non-profit organizations and tax-exempt groups.
Through our extensive sales and distribution network we provide customers around the globe with a broad portfolio of innovative semiconductor products that help our customers develop energy-efficient and eco-friendly end applications.
It is our firm belief that our stakeholders' well-being is supported by sustainability considerations and such considerations are integral to our ongoing organizational success and operational resilience.
Learn more about our commitment to sustainability, hear from our CEO, and understand the role of our Sustainability Steering Committee.
Environment - Environmental Stewardship and Resource Conservation Initiatives
Environmental responsibility is integral to producing world-class products. We understand the impact our operations have on the environment, our communities, and the health and safety of our employees and suppliers. We are committed to ensuring environmentally sustainable business practices and to helping minimize the environmental impact of our supply chain.
Details on our energy, water, waste, and greenhouse gas emissions management can be found in our sustainability report.
Supply Chain - Responsible Supply Chain Management
We strive for environmental sustainability, social responsibility, corporate citizenship, and responsible sourcing to have a long-term, positive impact on our operations and stakeholders. These corporate responsibility expectations are incorporated into the business processes we use with our suppliers so as to maintain and improve supply chain accountability.
With our strong commitment to operating our business in a sustainable and socially responsible manner, we expect our suppliers to join us in this commitment, and to conduct their businesses based on this shared set of values and principles.
Integrity is one of our core values. Read more about how we practice it through supplier diversity and inclusion, responsible use of materials, chemicals, and packaging, and conflict materials management.
Social Responsibility - Stakeholder Engagement and Social Responsibility
We are committed to operating with a strong sense of integrity and believe it to be critical to maintaining trust and credibility with our stakeholders: communities, employees, suppliers, customers, and investors. Beyond this, we recognize the impact of managing our business in alignment with global society. Learn more about how we're working to deliver on this through sustainable products, community engagement, and charitable giving.
People - Human Capital Management
As an international semiconductor company with a global footprint, we recognize the important role people play in a talent-based economy, and the impact they have on our long-term strategic success and sustainable growth. Our employees are our most critical asset—they contribute to our financial success for the benefit of all our stakeholders, they fuel the engine of product innovation, and they are collaborators and contributors to the success of the communities in which we live and work.
We are focused on building and maintaining a sustainable workforce because a reliable workforce that can deliver consistent output helps drive greater business results. Our support to the workforce includes our employee health, safety, and wellness programs, diversity and inclusion initiatives, and employee development investments.
Governance - Our Corporate Governance Approach
Our approach to sustainability and financial integrity is built on the foundation of an effective corporate governance structure. We integrate transparency and accountability in our corporate governance practices, and incorporate sustainability into our corporate governance objectives. A strong corporate governance framework and associated practices are critical to earnings, and to retaining the trust of our investors and other stakeholders. We have several resources to illustrate our corporate governance practices—please refer to the highlights and the fact sheet.
Additional Resources:
Our Latest Sustainability Report
California Transparency in Supply Chain Act Statement
Human Rights and Workforce Policy
SASB Sustainability Disclosure Topics and Accounting Metrics
UK Modern Slavery Act Statement