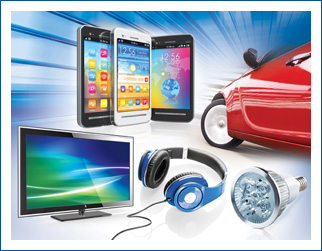 The best analog ICs provide circuit designers with the most advantageous combination of efficiency, functionality, and package size.
Diodes Incorporated offers a device portfolio that meets the requirements of a wide range of electronic applications by addressing these competing design criteria to produce elegant and practical solutions.
As an expert in analog electronics, we work closely with customers and partners to define the precise needs of a particular application and to identify the most appropriate integrated solution.