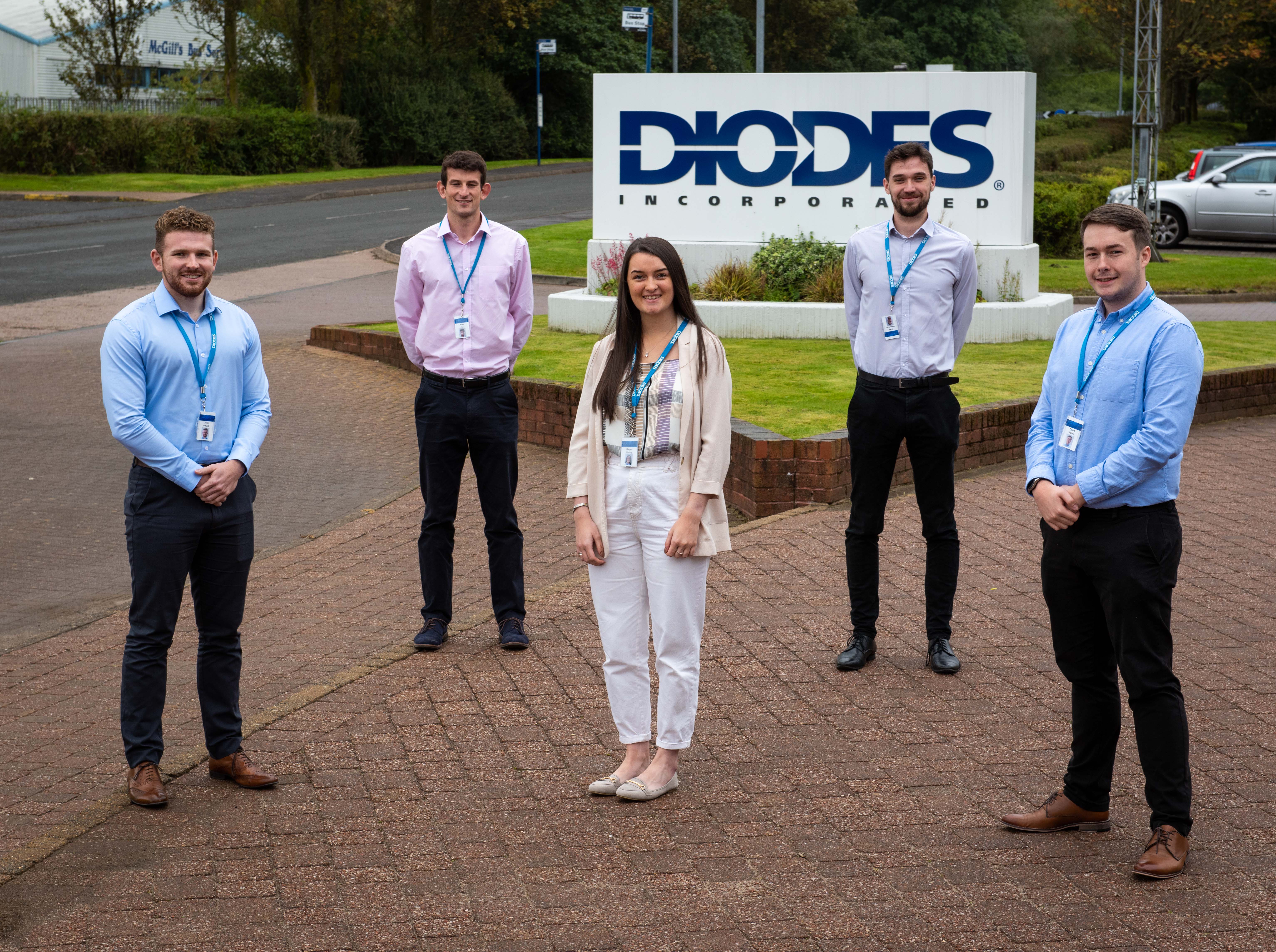 Looking for a profession with a future?
Ready to take your career to the next level?
Diodes Incorporated has jobs open for candidates seeking careers in electronics and semiconductors. As a global company, Diodes offers a network of locations spanning North America, Europe and Asia:
Diodes' corporate headquarters and Americas' sales office are located in Plano, Texas, USA.
Design, marketing, and engineering centers are located in Plano; Milpitas, California, USA; Taipei, Taiwan; Oldham, UK; and Neuhaus, Germany.
Diodes' primary wafer fab is located in Oldham, UK, with two additional facilities in Shanghai, China.
Diodes has an assembly and test facility located in Shanghai, in Chengdu, China, as well as in Neuhaus and in Taipei.
Additional engineering, sales, warehouse, and logistics offices are located in Fort Worth, Texas; Taipei; Hong Kong; Oldham; Shanghai; Shenzhen, China; Seongnam-si, South Korea; Suwon, South Korea; Tokyo, Japan; and Munich, Germany, with support offices throughout the world.
To apply for our current open positions, please select from the list of Diodes careers below and follow the instructions. To submit your resume without applying for a specific job, please click here. Note: When you click on the link, you will leave our website and be redirected to a third-party website. We use ADP's services to assist us with recruitment. When interacting with Diodes through ADP's service, ADP's Privacy Policy applies to any information you submit.