Diodes' approach to sustainability and financial integrity is built on the foundation of an effective corporate governance structure. We integrate transparency and accountability in our corporate governance practices, and incorporate sustainability into our corporate governance objectives. A strong corporate governance framework and associated practices are critical to earning and retaining the trust of our investors and other stakeholders. We are focused on continuous improvement to develop and enhance our control mechanisms to manage risks and maximize financial returns for our stakeholders. As a company with a global footprint operating in a dynamic international marketplace, we believe robust corporate governance fosters sound and responsible decision-making, strengthens accountability, transparency and fairness, and creates long-term sustainable values to our stakeholders.
Our corporate governance framework is guided by a Board of Directors ("Board") comprised of a majority of independent directors. The stockholders elect the Board to oversee their interest in the long-term health of Diodes' business and its financial strength. The Board is the ultimate decision-making body of the Company, except with respect to those matters reserved for the stockholders by statute or by our charter. The Board selects the senior management team, which is charged with the conduct of the Company's business. Having selected the senior management team, the Board acts as an advisor and counselor to senior management and ultimately monitors its performance. The Board provides oversight and counsel to Diodes' management team and works in collaboration with Diodes' management team to:
establish and promote corporate strategies and monitor performance against business objectives,
promote attention to conducting business in a sustainable, socially, and environmentally responsible manner, and
foster and strengthen an organizational culture that is grounded in our Core Values – Innovation, Integrity, and Commitment.
Through our corporate governance framework, the Board exercises the authority to drive management accountability, holding the management team accountable for good stewardship of company resources; to review and evaluate our business operations and performance against established business objectives; and to make independent decisions and recommendations that align and serve the interests of our stakeholders. The Board and the various Committees established thereunder also provide oversight to ensure Diodes conducts business in compliance with applicable laws, and the rules of the Securities and Exchange Commission ("SEC") and NASDAQ.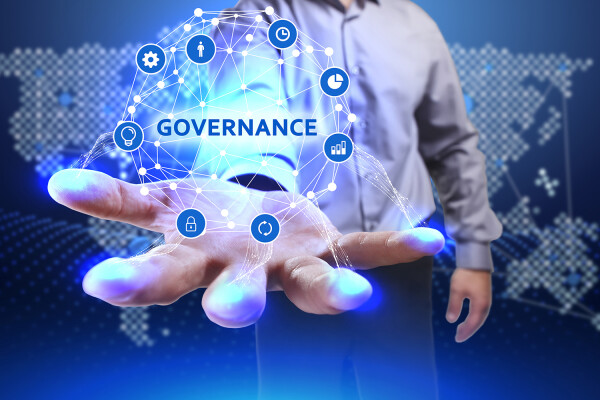 Sustainability is one of the key focus areas regularly reviewed by our Board of Directors. We have instituted a cross-functional Sustainability Steering Team to address the sustainability related risks and opportunities (please refer to Governance and Oversight for additional details). The Sustainability Steering Team provides periodic updates to the Board of Directors (6 out of the 7 directors are independent, representing approximately 86%).
Board's Oversight of Risk Management

Robust standing committee structure and board self-evaluation process helps facilitate overall risk oversight
Active engagement with the management team to identify and assess risks related to the Company's strategies and business models
Broad industry experience of the directors helps anticipate emerging and interrelated risks and facilitate effective risk control and mitigation mechanisms
Access to Company employees and independent advisors to ensure directors can effectively fulfill their duties in an informed manner

Rigorous Corporate Governance Guidelines and Policies

Corporate Governance Guidelines ("CGG")
Stockholder Nominating Procedures
Director Selection Criteria and Retirement Age Policy
Stock Ownership Policy and Stock Holding Policy
Foreign Exchange Risk Management Policy (also referred to as the Hedging Policy)

Diverse Board Representation

Six (6) out of our seven (7) directors are independent directors
Gender, racial and ethnic diversity reflected on the board representation
Two (2) female directors

Broad set of director skills, expertise, and industry backgrounds
Zero percent of the board has familial relationships with other directors
Limits on director over-boarding

Performance-Based Executive Compensation

Attainment of both Company performance goals and individual objectives
Alignment between executive compensation and stockholder interests
No special grants were made to executive officers, including CEO, during the last fiscal year 2021.
Annual compensation review and stockholder approval
Independent Compensation Committee and independent compensation consultant
Recoupment of Executive Compensation Policy

Frequent Dialogues with Investors and Stakeholders

Engagement with institutional investors at conferences, roadshows, site visits, and phone conversations
Communications channels available to all stockholders via Company Secretary
Active stakeholder engagement promotes transparency, accountability, and well-informed decision-making
* CGG refers to the Company's Corporate Governance Guidelines
Topic

Response

Reference

Overview

Size of the Board

7

CGG Section B(2)

Number of Independent Directors

6

CGG Section B(1)

Number of Female Directors

2

Proxy Statement (April 14, 2022)

Number of Directors from Underrepresented Communities

5 (71.4%)

Proxy Statement (April 14, 2022)

Annual Review of Independence of Board

Yes, during Q2 Board meeting

NASDAQ Rule 5605(b)(1)

Separate Board Chair and CEO

No

CGG Section B(3)

Independent Board Chair

No

Lead Independent Director and Position Descriptions

Yes

CGG Section C(2)

Board Chair Position Descriptions

Yes

CGG and Bylaws

Annual Board Elections

Yes

CGG Section A(3)

Diverse Board (gender, ethnicity, experience, and skills)

Yes

Director Selection Criteria

Average Age of Directors

70.6

Proxy Statement

(April 14, 2022)

Shareholder Ability to Call Special Meetings (>50% threshold)

Yes

Bylaws, Article 1, Section 2

Succession Planning

Yes

CGG Sections D(2), (3)

Communications with Stakeholders and External Entities

Yes

CGG Section J

Committees

Charters for Board Committees

Yes

CGG Section E(2)

Number of Financial Experts on Audit Committee

1

NASDAQ Rule 5605(c)(2)

Independent Audit Committee

Yes

CGG Section C(13)

Independent Governance and Stockholder Relations Committee

Yes

CGG Section C(13)

Independent Compensation Committee

Yes

CGG Section C(13)

Risk Oversight Committee which oversees risk management process

Yes

CGG Section E(10)

Compensation Consultant Independence Policy

No, but related factors are accounted for in the Charter

Compensation Committee Charter

Disclosure Committee for Financial Reporting

Yes

Disclosure Committee Charter
Board Meetings

Number of Board Meetings Held in FY 2021

4

Proxy Statement (April 14, 2022)

Independent Directors Hold Meetings Without Management Present

Yes

CGG Section C(5)

Board Meeting and Committee Meeting Attendance Requirements

Yes

CGG Section C(7)

Directors

Proxy Access for Director Nominations

Yes

Stockholder Nominating Procedures

Tenure Policy for Independent Directors

No

CGG Section B(6)

Mandatory Retirement Age

75

CGG Section B(6)

Annual Equity Grant to Non-Employee Directors

Yes

Bylaws, Article 2, Section 5; Stock Ownership Policy and Stock Holding Policy

Directors Elected by the Highest Number of Votes Cast in Uncontested Elections

Yes

Bylaws, Article 1, Section 5

Director Selection Criteria

Yes

See Appendix

Annual Compensation Review

Yes

CGG Section B(5)

Director Resignation Policy

Yes

CGG Section K

Director Over-boarding Limits

Yes (no more than 4 other public boards)

CGG Section K; Director Selection Criteria Section 3

Director Orientation and Education Program

Yes

CGG Section B(7)

Governance Documents

Corporate Governance Guidelines Approved by the Board

Yes

CGG Preamble; see Appendix

Committee Charters

Yes

CGG Section E(2); see Appendix

Stock Ownership Policy and Stock Holding Policy

Yes

CGG Section G

Code of Business Conduct

Yes

CGG Section I(1); see Appendix

Finance Code of Professional Conduct (Ethics Code for CEO and Finance Department)

Yes

CGG Section I(1); see Appendix

Policy Regarding Recoupment of Executive Compensation

Yes

See Appendix

Shareholder Nominating Procedures

Yes

See Appendix

Poison Pill

No

Evaluations

Annual Board Evaluations

Yes

CGG Section C(11)

Annual Committee Evaluations

Yes

CGG Section E(11); Committee Charters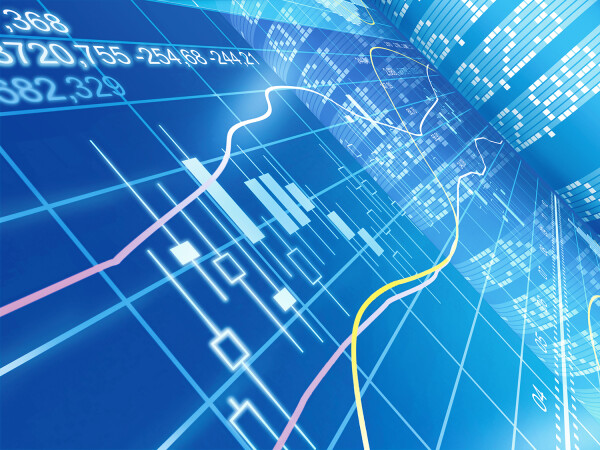 The Chairman and Chief Executive Officer are responsible for establishing effective communications with the Company's stakeholders, i.e., stockholders, customers, company associates, communities, suppliers, creditors, governments, and corporate partners. The Board believes that the stockholders should have the ability to send written communications to the chair of any Committee, or to our independent directors as a group. Communications relating to any topic should be addressed as follows:
Chairman of the Board

c/o Richard Dallas White, Company Secretary

Diodes Incorporated

4949 Hedgcoxe Road, Suite 200

Plano, Texas 75024

United States of America
The Chairman of the Board will review all relevant communications with the Board.
Communications are distributed to the Board of Directors, or to any individual director, depending on the facts and circumstances set forth in the communication. In that regard, the Board of Directors has requested that certain items that are unrelated to the duties and responsibilities of the Board of Directors should be excluded, including the following: junk mail and mass mailings; product complaints; product inquiries; new product suggestions; resume and other forms of job inquiries; surveys; and business solicitations or advertisements. In addition, material that is unduly hostile, threatening, illegal, or similarly unsuitable will not be distributed, with the provision that any communication that is not distributed will be made available to any independent director upon request.
Communications that include information better addressed by the complaint hotline supervised by the Audit Committee will be delivered to the hotline.
Primary IR Contact

Leanne Sievers

President, Investor Relations

Shelton Group

19800 MacArthur Blvd, Suite 300

Irvine CA 92612

Phone: 949-224-3874

E-mail: lsievers@sheltongroup.com

Company IR Contact

Gurmeet Dhaliwal

Director of IR & Corporate Marketing

Diodes Incorporated

4949 Hedgcoxe Road, Suite 200

Plano TX 75024

Phone: 408-232-9003

E-mail: Gurmeet_Dhaliwal@diodes.com
Interested investors can contact our transfer agent for more information.
Continental Stock Transfer & Trust Company
17 Battery Place, 8th Floor
New York, NY 10004
Phone: 212-509-4000
E-mail: cstmail@continentalstock.com
Additional information can be found on the Investors page of our corporate website at https://investor.diodes.com/.
Interested stakeholders can sign up for e-mail alerts at https://investor.diodes.com/email-alerts to automatically receive Diodes' financial and stock information, SEC filings, and news alerts by email.